Montalegre Race: CE Dealer Team achieves Podium Finish as Ascendum delivers thrilling E-Mobility Experience to Customers
Friday, June 9, 2023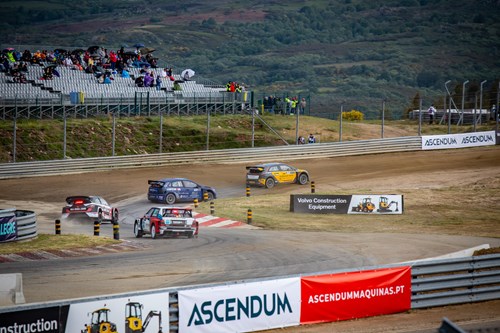 An amazing race weekend for CE Dealer Team and Ascendum ended with a podium in Montalegre as Niclas Gröholm finished in third place and team-mate Klara Andersson in fifth.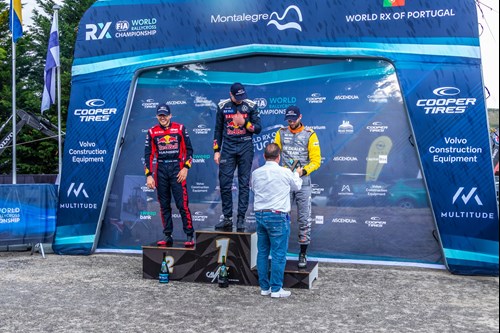 " I am happy to start the season with a podium and how the team worked so hard all weekend. I was hoping to finish a bit higher, but I guess this was what we deserved. In Norway, we will try to go for an even stronger and more consistent weekend," said Niclas Grönholm.

" I felt like we did a good job this weekend. I developed and progressed a lot, but I still have so much to learn. I want to thank the team and Jussi for really pushing me this weekend," said Klara Andersson. 
Ascendum is thrilled for having been, for the second consecutive year, the Hosting Dealer in Montalegre – first stopover of the 2023 FIA World Rallycross Championship - and Gold Sponsor of the CE Dealer Team by Volvo Construction Equipment. A key platform to activate our customers and internal teams' knowledge about e-mobility solutions.
The whole programme for the two days has been carefully prepared with this objective in mind, as Ascendum invited customers from 7 of our 14 Geographies: Portugal, Spain, Austria, Czechia, Croatia, Romania and Slovakia, aiming precisely to extend the impact this event might have on the acceleration of e-mobility to other markets.
The customers were engaged in a unique experience that allowed them to feel the adrenaline of the WRX racing environment but also know in first-hand the growing range of Volvo CE electric machines available in the market and also witness several Volvo machines in action, performing various tasks such as track maintenance, lap construction, and even acting as car rescuers.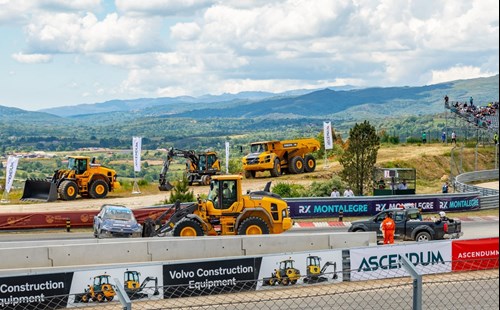 By associating with the WRX and Volvo CE in this partnership, Ascendum's objective is to engage and accelerate this transformation, showing that electric is the future not only in motorsports but also in Construction Equipment industry.
Now the CE Dealer Team is on its way to Norway, to the next stopover in June 17- 18. Let's continue to follow the championship and support the CE Dealer Team!
​​​​​​​More information about the FIA WORLD RX 2023 CHAMPIONSHIP here: https://www.fiaworldrallycross.com/world-rx/ e https://www.cedealerteam.com/